Definition: What is a cultural assessment survey?
A culture survey provides a snapshot organizational health and effectiveness
A culture survey provides critical information for companies and leaders as to the state of organizational health and effectiveness. Culture surveys identify both strengths and areas for improvement for leaders, teams, and the company as a whole. They are a great way to predict your company's attractiveness to candidates, employee willingness to produce at the highest levels, and potential for opportunities and dangers within your culture.
56 percent of employees believed company culture to be more important than salary or job satisfaction
A culture survey is a way to evaluate company culture to see what's working and what isn't. In a survey, Glassdoor found that over half (56 percent) of employees believed company culture to be more important than salary or job satisfaction. Do your employees feel heard, valued, and motivated to do their best work? A culture survey turns these ideas and feelings into quantitative measurements.
Why is Company Culture So Important?
At the core of a company is its employees
It is indisputable that people are the #1 greatest asset of any organization above all other success factors. Employees, even more than the product or service, can make the difference between success and failure. Employees who believe and feel a personal connection to the company and the leaders they work for are more dedicated, innovative, and work harder. Employees and leaders at all levels must feel trusted, cared for, and feel like their contributions matter. It can be difficult for the leadership to know whether values, company practices, and management styles translate well to employees.
An organization's culture is the guideline for how a company operates from its values and beliefs to employee-manager relationships. A study in the International Journal of Business defined company culture as "the way things are done around here." Company culture significantly impacts job satisfaction and employee turnover rates.
The Benefit of Culture Surveys
Culture surveys allow managers and leaders to understand where there is strength and room for improvement in their organization with regard to individual, team, and company-wide systemic behaviors. Leaders will get a better look into working relationships, levels of satisfaction, engagement, alignment and ability to achieve outcomes. These insights allow the organization to make changes that lead to improved overall employee performance, lower turnover rates, and accomplishment of organizational goals and vision. Great cultures can be rebuilt to achieve all outcomes-- improved sales, customer service, new product innovations, visions, and so much more.
Sample Questions and Explanations
Click on the sample culture survey questions below to see the reason behind each one and what kind of insight can be gleaned from the answers.
This question helps to determine whether employees feel they are part of an individual culture or collective culture. If your company has an individualistic culture, there is less of a team environment. Goals are unique to each employee, and there may be high competition between employees. In a collective culture or employees are working together in teams towards a common goal. When cultures are highly collective, they are led entirely by teams which comes with a possible lack of clear direction and vision. When cultures are entirely individualistic, they become task-oriented and lack the input of others. When a culture is low on collectivism and individualism, there is a culture of micro-management, making it difficult for leaders and employees to get things done. Several cultures however have done quite well under a micro-managed culture - especially start-ups that require high specification for their workforce at the beginning. Many software giants were built out of a strong few providing specifications to a team of employees. A good example is Amazon - There was nothing "wrong" with this style at the beginning- and employees did not feel badly about it either. Instead, they needed to get it done, and get it done fast. The only ones who knew exactly what to do were the leaders. And, when there is high individualism and collectivism, there is a greater likelihood of the outcomes being achieved because leaders, teams and individual contributors collectively achieve goals.  The best way for a growth company to achieve a great culture is to balance the direction of the leader with that of individuals and teams.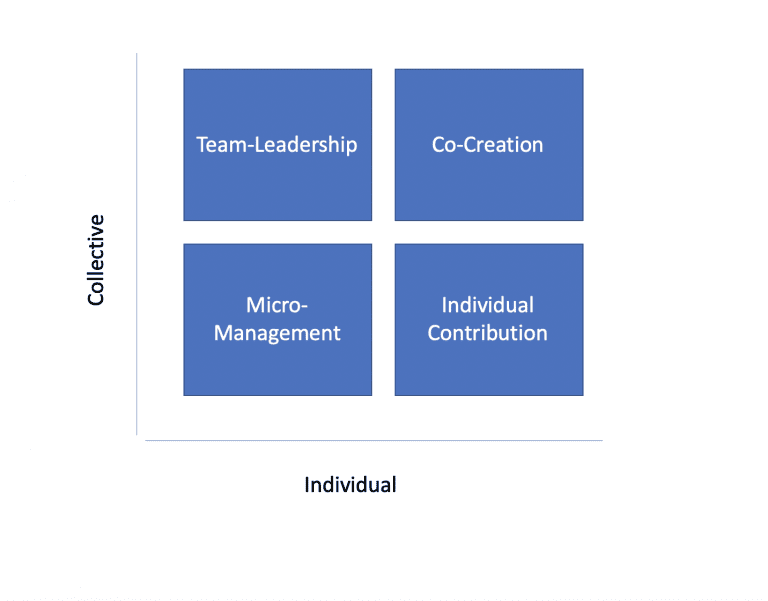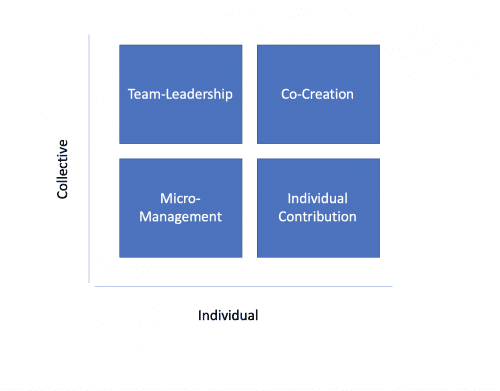 Managers can improve participation, engagement, and performance by creating a culture of coaching and organization development.  Employees should know what is being asked of them, their individual goals, team goals, and whether or not their performance is on-track. It builds trust and empowerment in the employees.
What is your organization's communication style? This question helps to understand if there's an open culture where managers are approachable and available to their employees closed, where it is difficult to communicate requirements, or random, where some information may be shared while other critical information may be withheld. Communication style, emotional regulation, and empathy impacts employee turnover and how connected employees feel to the organization and each other.
This question helps to evaluate whether leaders show understanding, mirroring of ideas, care for others families and life outside of work, follows-through on promises, and more.
This question helps to determine whether or not the current reward system (salary, performance bonuses, etc.) are seen as effective and appropriate by the employees. This question also determines whether other reward systems are more important to employees Other reward systems may include succession planning, personal coaching and development, public recognition, achievement of personal and team goals and more.  In a study by Best Practice Institute called, Most Loved Workplace, only 24% of employees find that compensation is a motivating factor and 28% of employees feel benefits is a motivating force for performance as opposed to 76% who felt alignment of personal and company values and 78% who felt that they were respected were the most important motivators for high performance.
Frequenty Asked Questions
Is the culture survey confidential?

All respondents' survey answers are confidential. General information such as division, length of employment, and other segmentation information may be required depending on the problem we are solving.

How do I give the culture survey to employees?

You have the choice of sending the survey directly from your email, or we send for you. We have found that external agencies are given less biased responses than internal assessments. We typically administer on a Tuesday, and request completion by Friday of the same week.

When and how will I receive the results of the culture survey?

You will receive the results of the cultural survey in the form of a report that will include a recommended action plan that will be used during our first co-creation discussion.

How long will it take for an employee to complete the culture survey?

It takes an employee approximately 4-6 minutes to complete the culture survey.

How common are culture surveys in companies similar to mine? 

Culture surveys are commonly used in most organizations with over 50 employees.

What do most companies do with the results of these culture surveys?

Most companies work with us to create a detailed, systemic program to achieve the cultural change that is needed from the assessment. Companies that have the best culture results work on building the culture on a daily basis.

What are the focus areas of this culture survey?

The focus areas of the culture survey are: Levels of Collaboration throughout the system, Amount of Alignment in Ethics and Values, Levels of Respectful leadership and management, Predominance of a Shared Positive Vision, and levels of perceived ability to get things done (outcomes).

I already gave my employees a survey not too long ago, will they get rater fatigue?

Rater fatigue is most likely to happen with long, arduous surveys. We keep our surveys to simple questions that take no more than 4-6 minutes to complete.
Start Your Culture Survey Self-Assessment
The RBC Emotional Connectedness assessment is based on rigorous research, academic literature reviews, and validation with 1,000's of employees worldwide. The RBC EC measures the degree to which employees feel a positive emotional sentiment toward their company. It determines the degree to which employees feel safe innovating, creating, and performing at their best for their company.
This is the most important assessment of the next decade. It will define the way we will or will not interact and perform for our companies for generations to come.
The survey is broken down into 3 parts on four pages. It should take about 3-4 minutes to complete. Once completed, you will receive your results.